Ceramics for Hall Effect Thrusters
Materials for Hall Effect Thrusters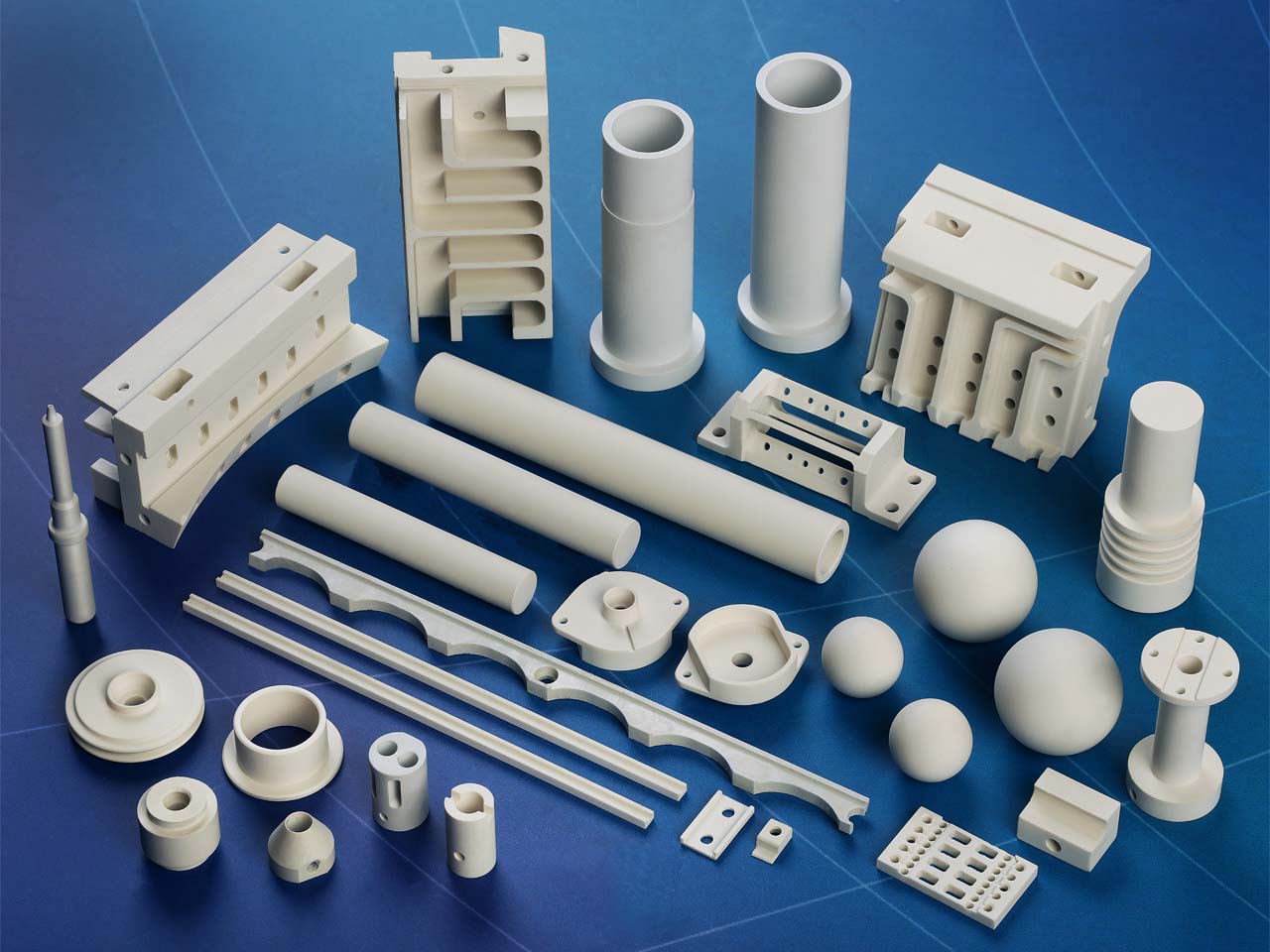 Shapal Hi M Soft
Machinable Aluminum Nitride
Shapal Hi M Soft electrically insulating, excellent at thermal shock, fully dense and an excellent thermal conductor.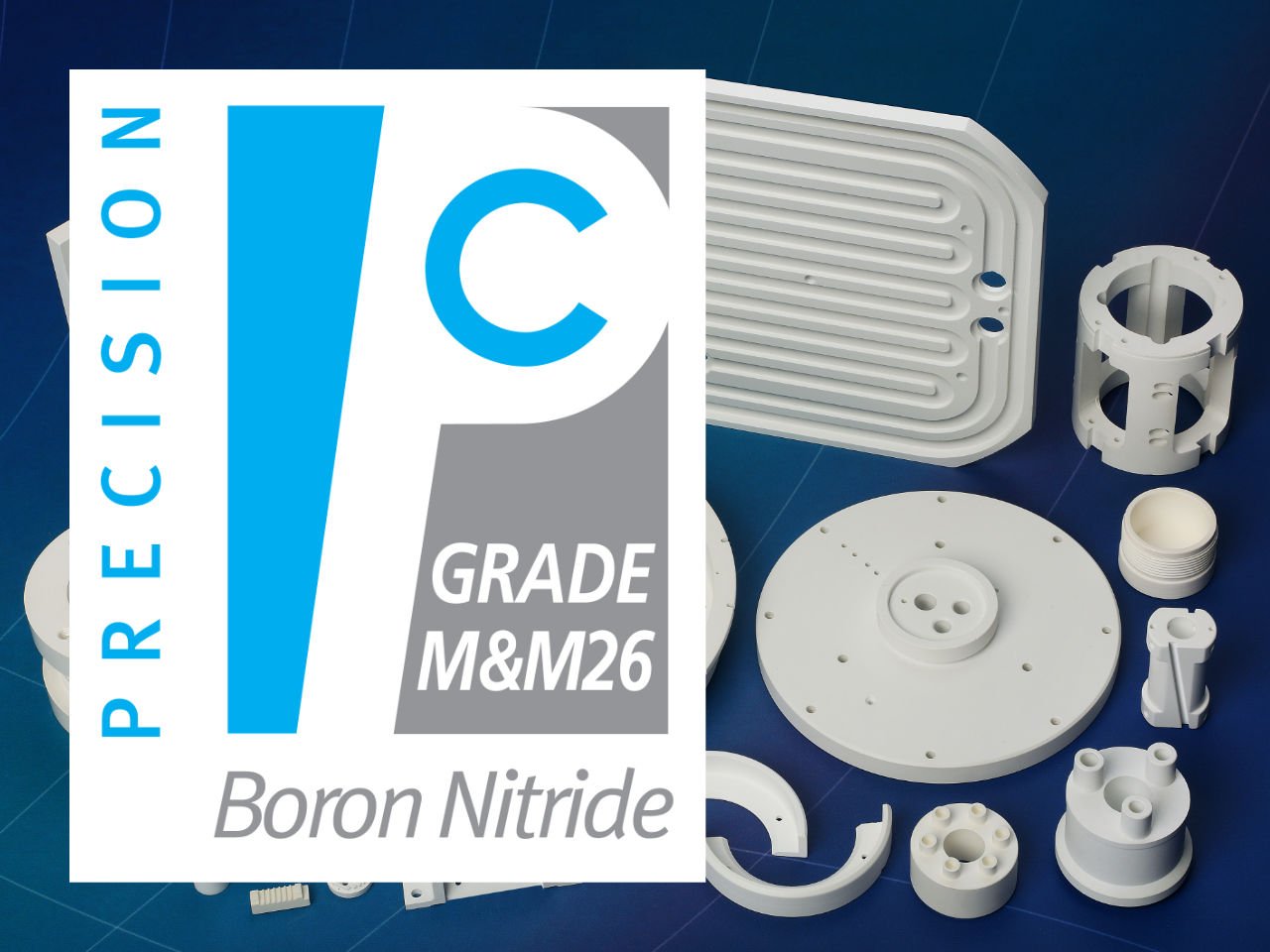 Grade M26
Boron Nitride
Boron Nitride M26 has lower thermal conductivity and electrical insulation compared to Shapal Hi M Soft and AX05. 
PCBN2000
Boron Nitride
PCBN2000 has excellent thermal shock resistance while delivering low thermal expansion. Easily machined and has good flexural strength.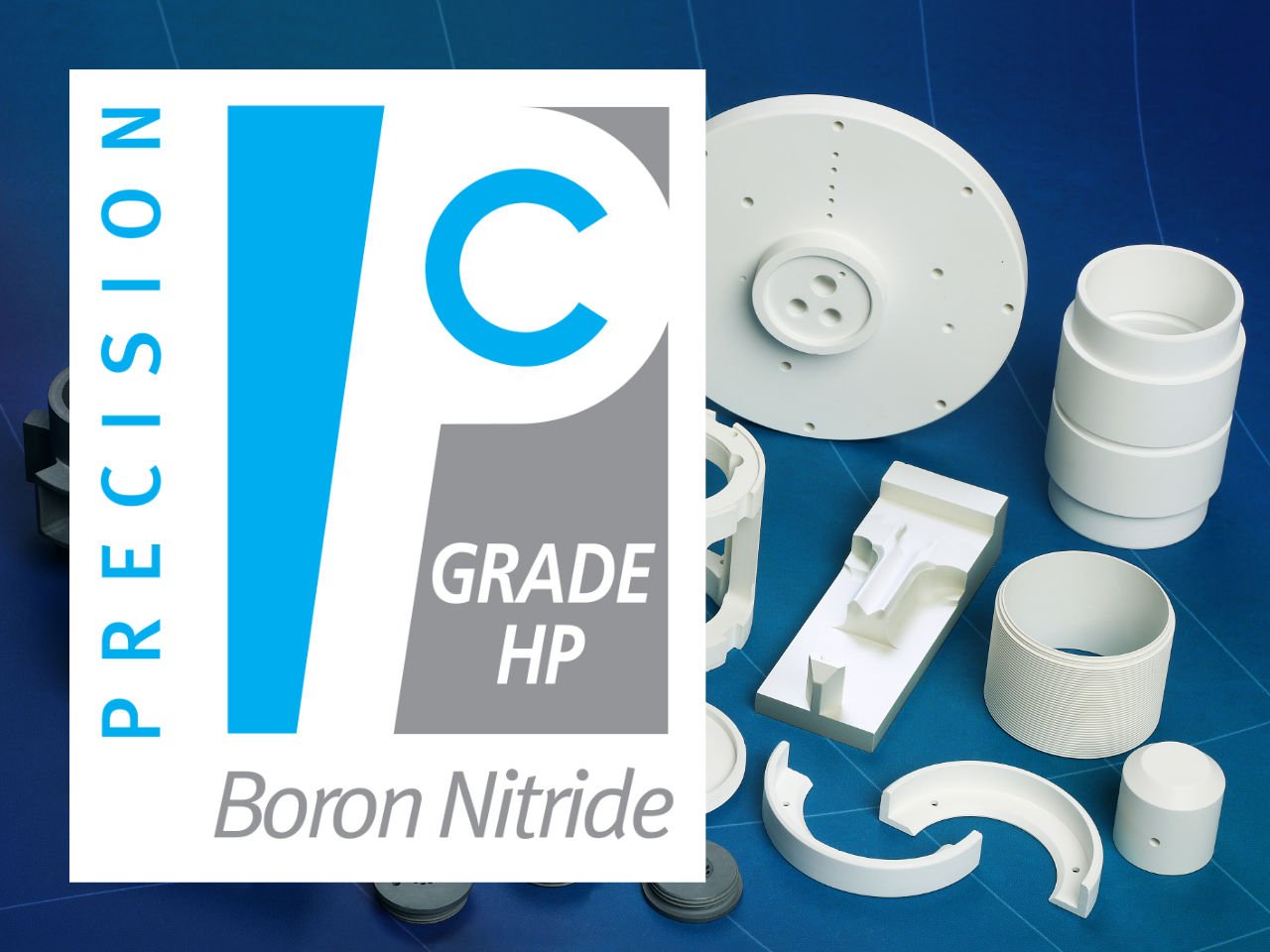 Grade HP
Boron Nitride
HP is useful when low thermal expansion, high thermal shock resistance, and strong electrical properties are required.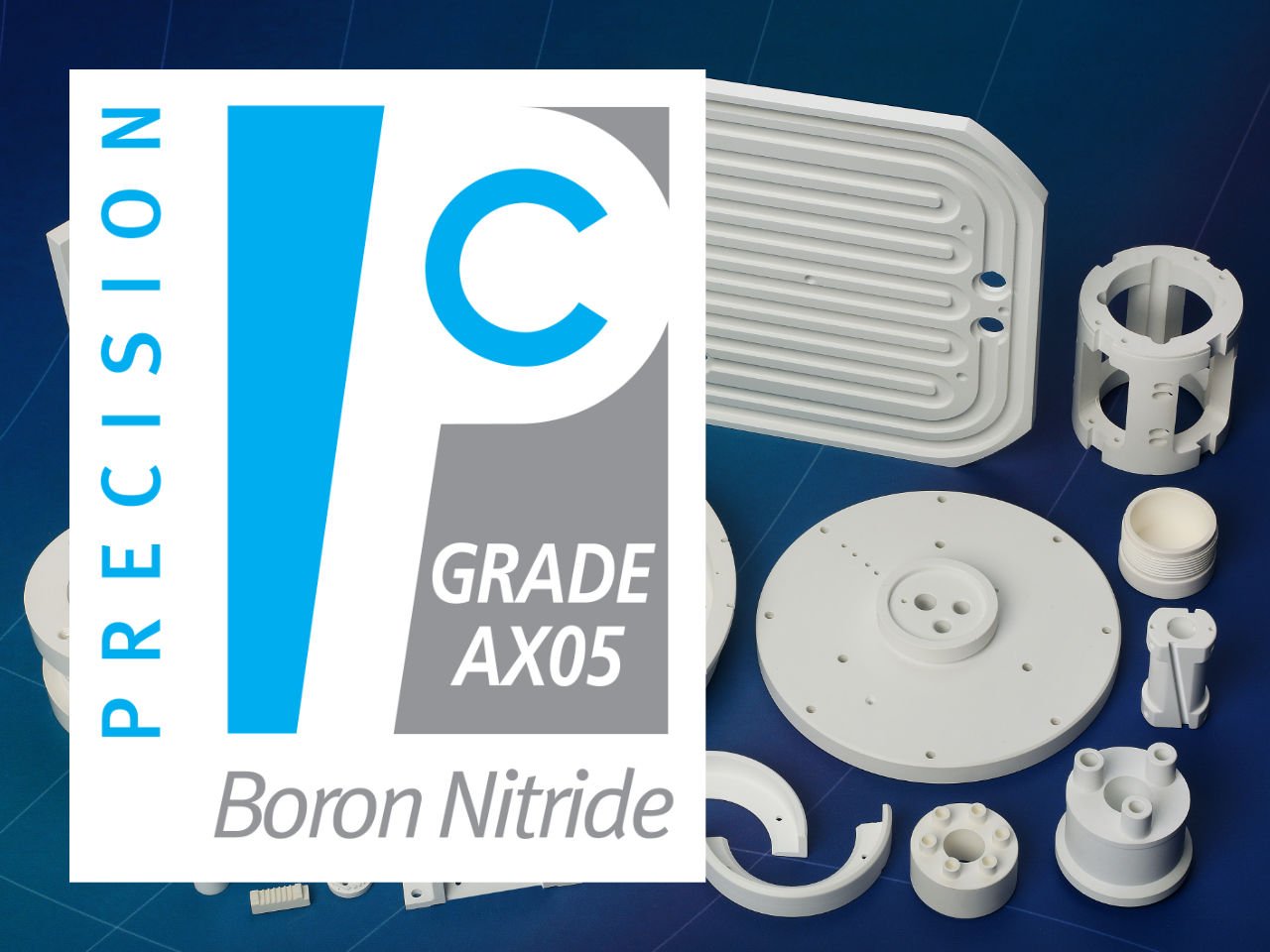 Grade AX05
Boron Nitride
AX05 provides high resistivity and dielectric strength with a low loss tangent and dielectric constant.
Hall Effect Channel Material Selection
Ceramic selection for Hall Effect channels, requires a low weight material with excellent electrical insulation. The material must have consistent electrical/chemical/mechanical properties and be able to be machined into complex accurate geometries. Shapal Hi M Soft and the Boron Nitride grades have a proven track record and have been thoroughly tested by space agencies around the world. New grades of materials are constantly being added as price and availability can be factors that influence selection. Continuous evaluation of these materials ensures the best possible material offering.
The considerations for each of the material grades are as follows:
Shapal Hi M Soft is an Aluminum Nitride /Boron Nitirde composite. It is a very consistent homogeneous material, has excellent thermal conductivity and thermal shock resistance, is electrically insulating and fully dense. Being harder than the other materials, it allows fine features to be machined.
M26 is a Boron Nitride/Silica composite. Made in very large billets to enable the largest Hall Effect Thruster channels to be produced. The material does not have the high thermal conductivity or the electrical insulation properties of Shapal Hi M soft or AX05, but is a lower cost alternative to both of these materials.
AX05 is a binder-less grade of Boron Nitride, which has the lowest density of all the materials considered, but the material has porosity of over 20% to allow the binder to be removed during sintering. The binder removal can only be achieved with limited wall thicknesses. Therefore AX05 can only be produced in relatively small billets. The binder removal leaves a pure Boron Nitride with good electrical performance, but is weaker than the other material options.
PCBN2000 is another Boron Nitride/Silica composite similar to M26, but with a slightly higher silica content.
HP is a Boron Nitride with a calcium borate binder, made in large blanks for large channels. It's used in a number of space based applications.
The below table compares the materials available at Precision Ceramics used in Hall Effect Thrusters and the relevant properties:
BN (calcium borate binder)
Note: ∥ = Parallel and ⊥ = Perpendicular
Coefficient of Thermal Expansion (CTE) describes how the size of an object changes with a change in temperature.
Disclaimer: The values presented are mean and typical of those resulted from test samples. They are provided as an indication only to serve as guidance in the design of ceramic components and are not guaranteed in any way. The actual values can vary according to the shape and size of the envisioned component.
Shapal Hi M Soft
Machinable Aluminum Nitride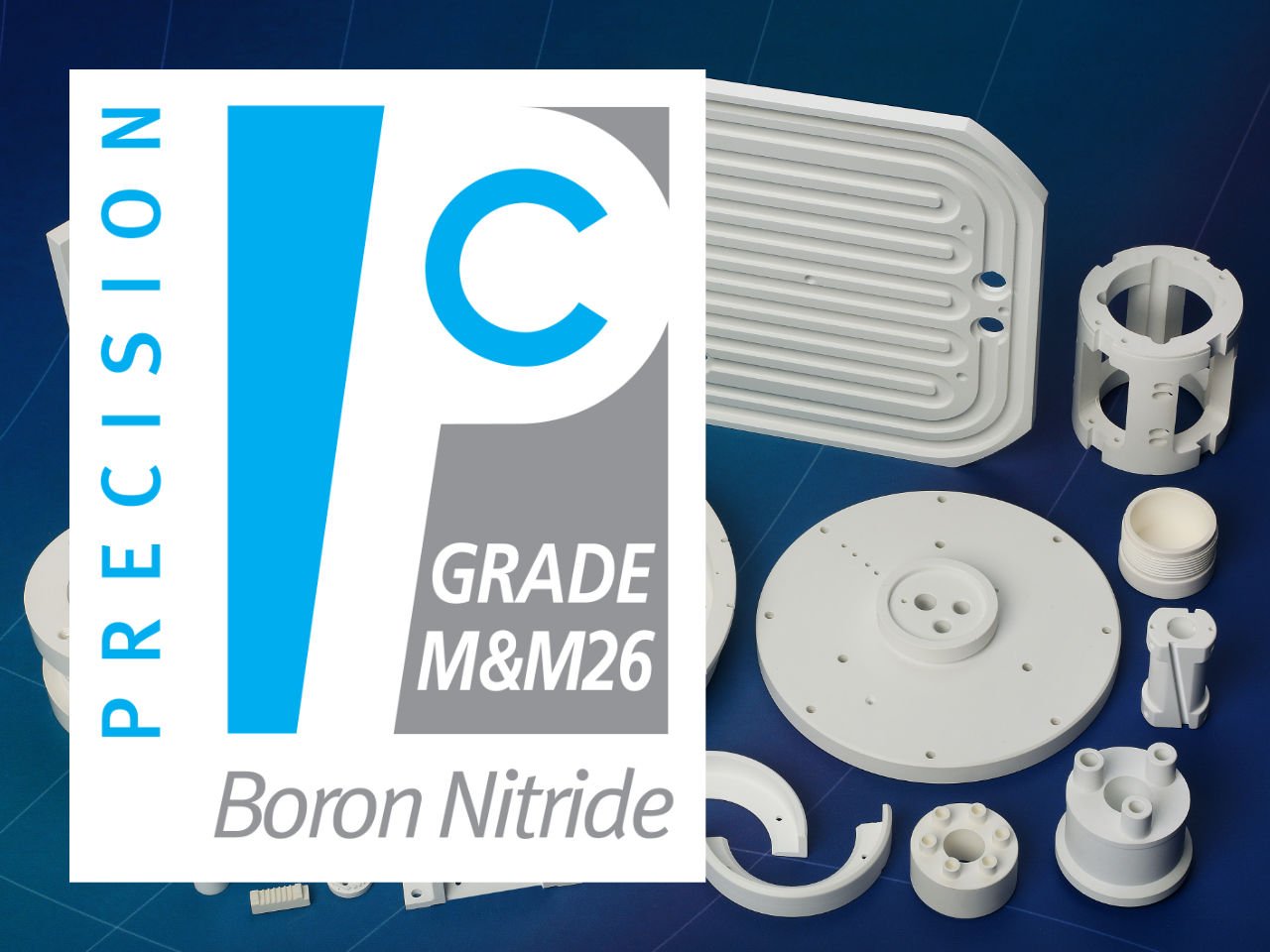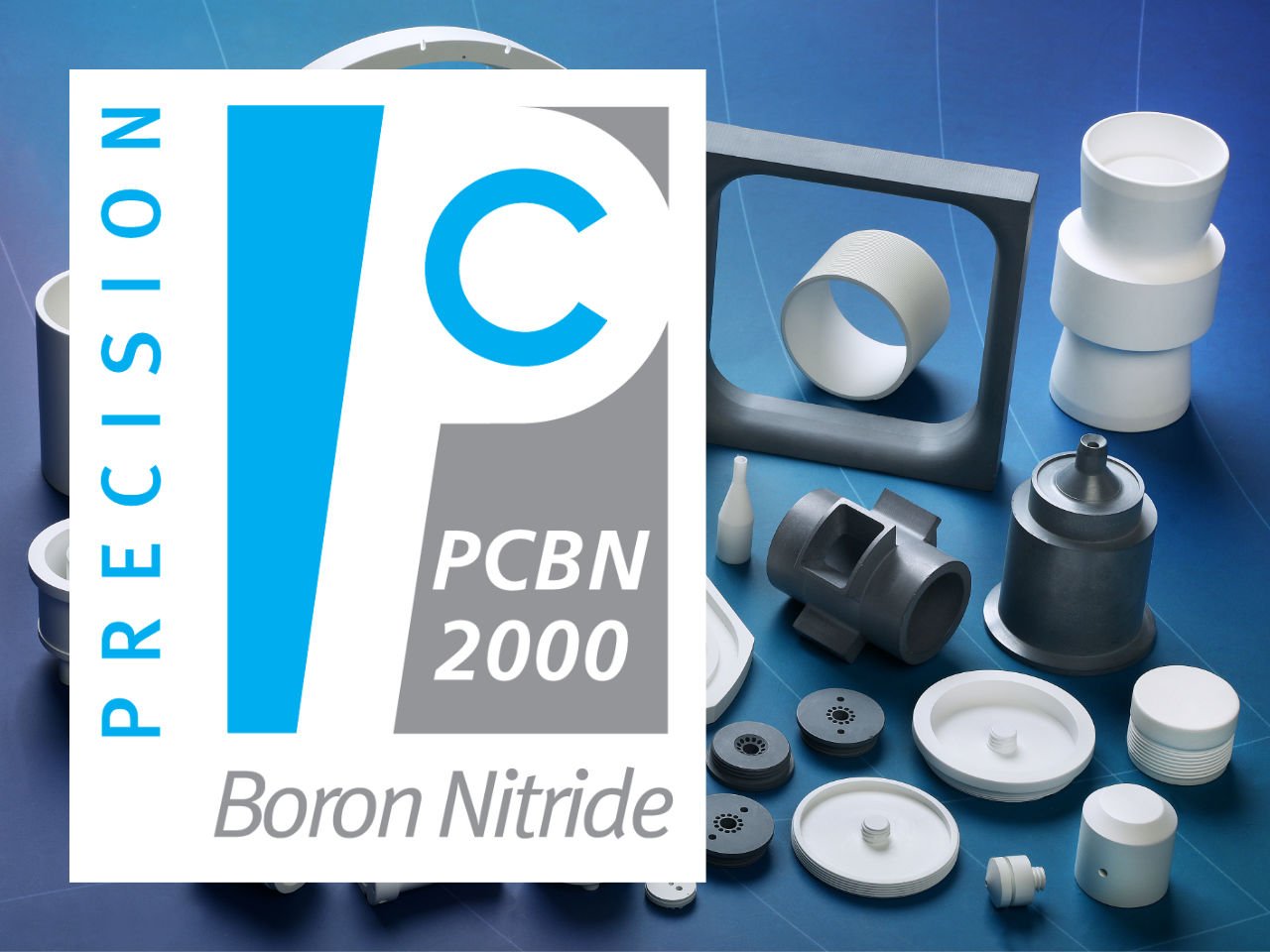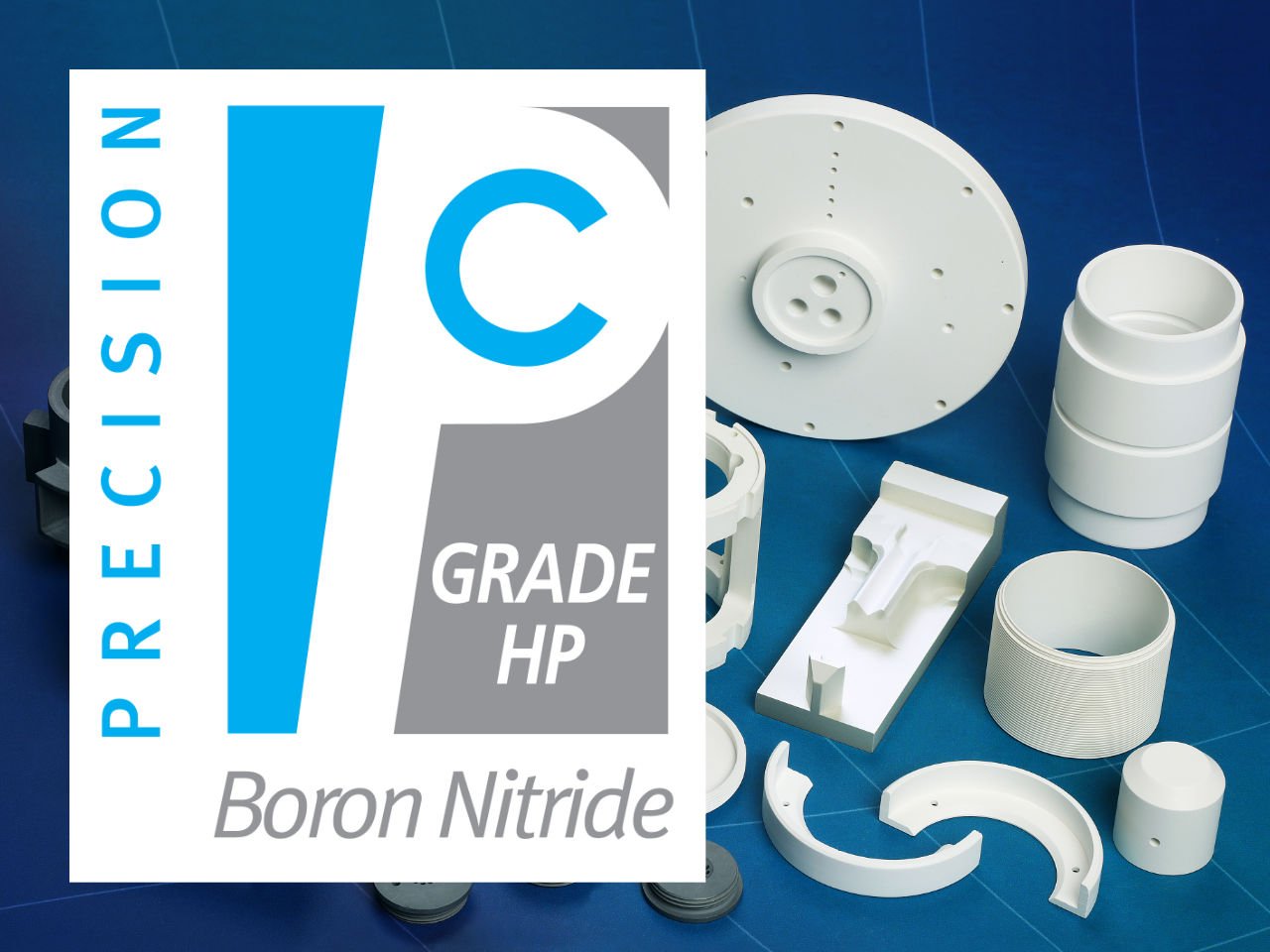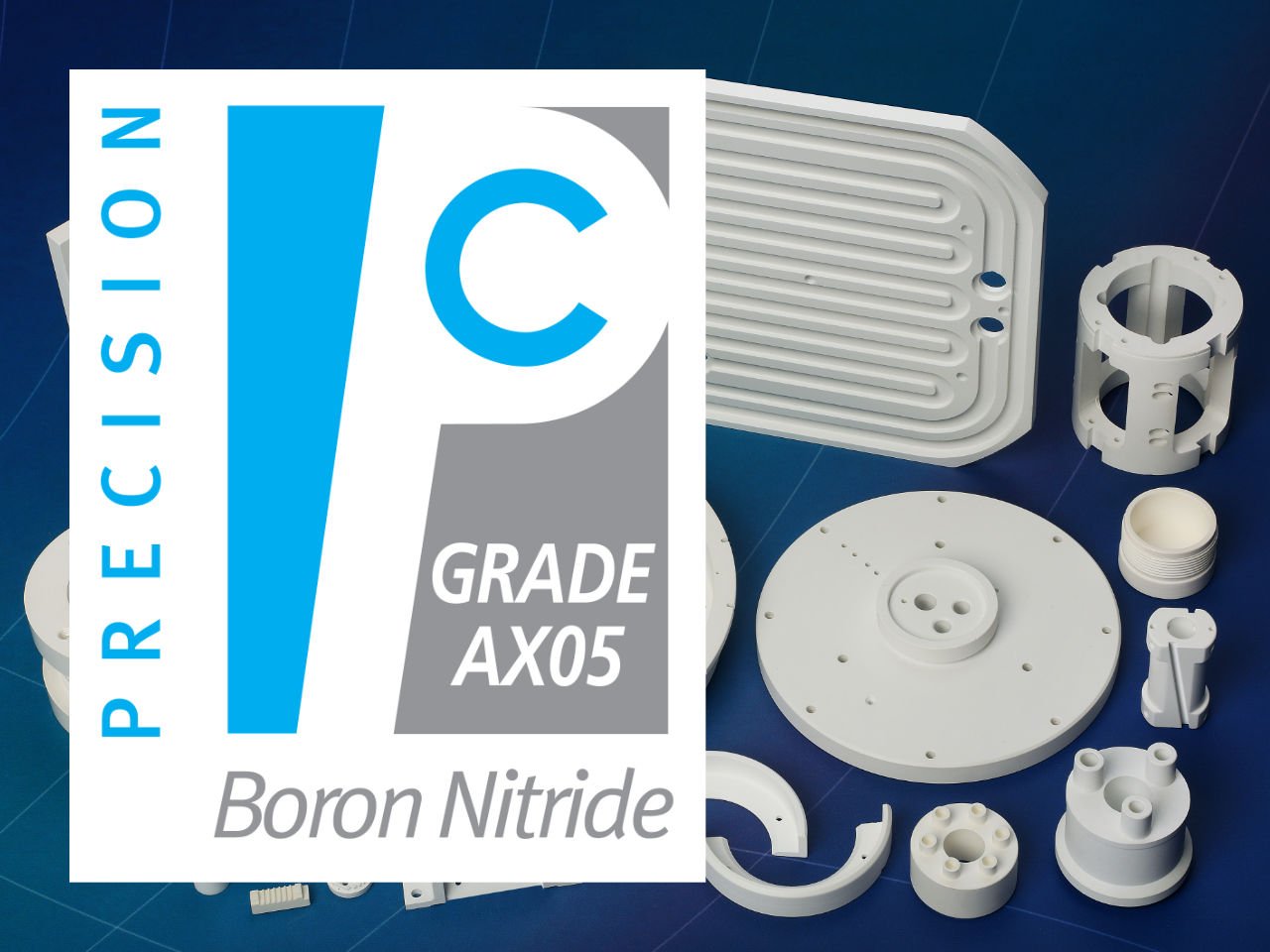 Other Ceramic Components Within Hall Effect Thrusters
Materials other than Boron Nitride and Shapal Hi M Soft can be used in other areas of the thruster where the demands are not as critical. Materials such as Macor and Alumina can also be used as electrical insulators, where they are not in contact with the ion plasma.
Alumina is used for its electrical and mechanical strengths and Macor for complex machined shapes. The lower costs of these materials keeps the affordability of the overall thruster competitive.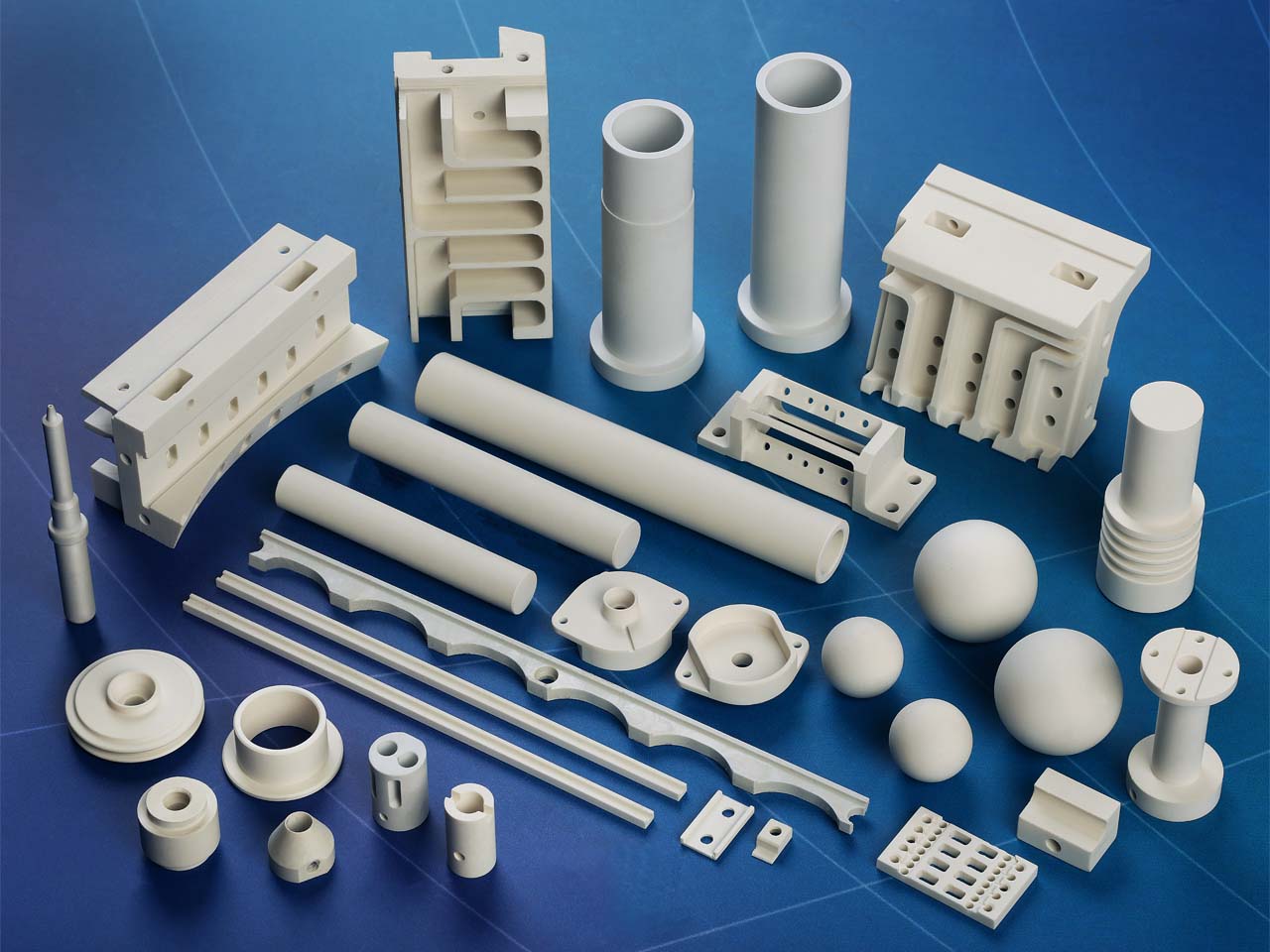 Shapal Hi M Soft™
Machinable AlN
Shapal Hi M Soft is a hybrid type of machinable Aluminum Nitride (AlN) ceramic that offers high mechanical strength and thermal conductivity.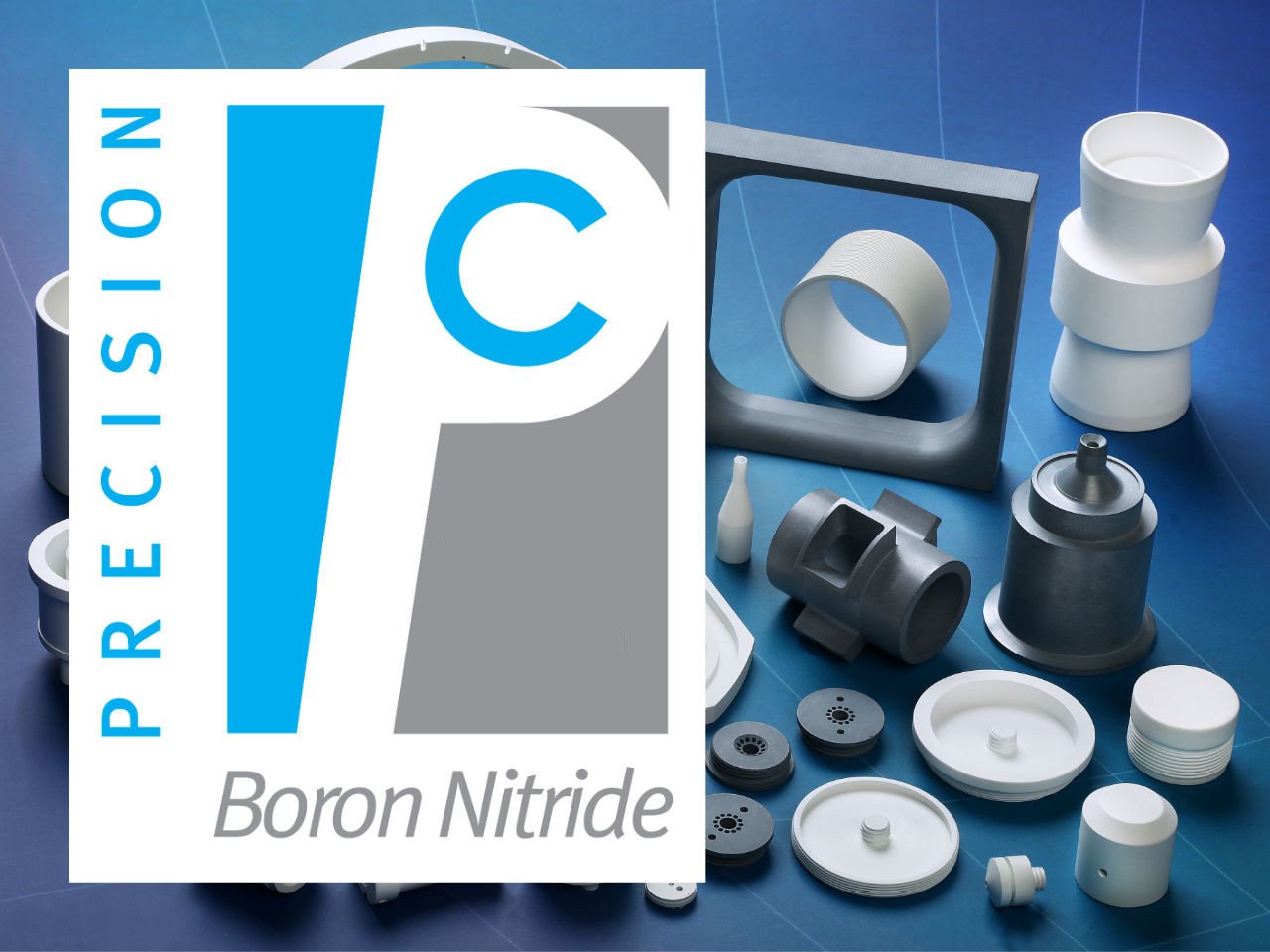 Boron Nitride
Boron Nitride Grades
Boron Nitride (BN) is an advanced synthetic ceramic material available in solid and powder form. It has outstanding thermal conductivity and is easy to machine.
A History of Hall Effect Thrusters
Precision ceramics offers a wide range of ceramic options for the channel and electrical isolation within the satellite. In this blog we explore the history of Hall Effect Thrusters and technical ceramics part in this.