Materials Ranked by Compressive Strength
CeramAlloy™ Ultra Hard's compressive strength performance characteristics match up to Silicon Carbide, Silicon Nitride and Alumina 99.5%. However, with overall superior Density and Hardness characteristics, CeramAlloy Ultra Hard is a great choice where mechanical properties are paramount.
Silicon Nitride (Si3N4) – CeramaSil-N™
3,000 MPa
Silicon Nitride has the most versatile combination of mechanical, thermal, and electrical properties of any

advanced

ceramic material.
Details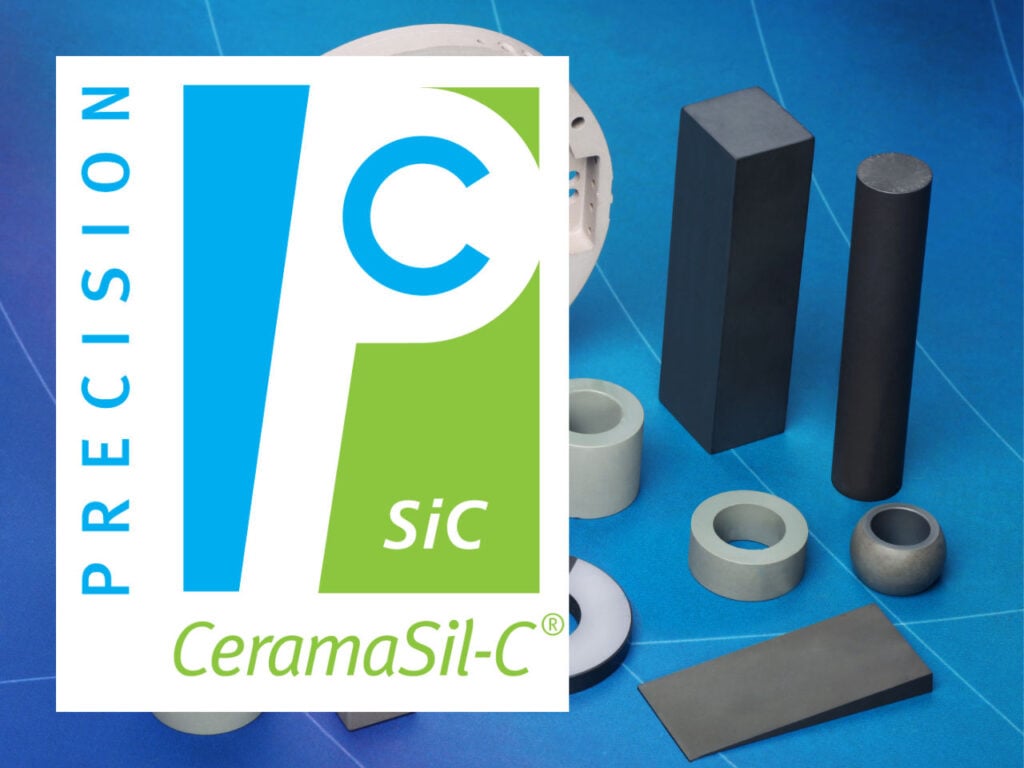 Silicon Carbide (SiC) – CeramaSil-C™
3,000 MPa
Silicon Carbide (SiC) is one of the lightest, hardest, and strongest

advanced

ceramic materials with exceptional thermal conductivity, acid resistance, and low thermal expansion.
Details
Alumina (Al2O3) – CeramAlox™
3,000 MPa
Alumina, also known as Aluminum Oxide, is a hard wearing advanced

advanced

ceramic material frequently used in a wide variety of industrial applications.
Details
Alumina (Al2O3) – CeramAlox™ Ultra Pure
2,500 MPa
CeramaAlox Ultra Pure is a very high purity (99.95%) grade of Alumina (Aluminum Oxide) exhibiting an exceptional combination of mechanical and electrical properties.
Details
Aluminum Nitride (AlN) – CeramAlum™
2,000 MPa
Aluminum Nitride (AlN) is an excellent material to use if high thermal conductivity and electrical insulation properties are required; making it an ideal material for use in thermal management and electrical applications.
Details
Ceramic Material Comparison Chart
Fracture Toughness
The ability to resist fracture is a mechanical property of materials known as fracture toughness. For advanced ceramics it uses a critical stress intensity factor known as KIC where the fracture normally occurs at the crack terminations.
Density
Density is the mass of a material per unit volume. The unit of measurement can be expressed in different ways and is referred us as g/cm3 but another measurement value is kg/m3.
Hardness
One of the most valuable characteristics of advanced ceramics in high-performance applications is their extreme hardness. Hard ceramic materials are used for a wide range of applications in diverse fields and applications such as cutting tools for milling and grinding.